Bold Aspiration Statement
"DHH will become Vidarbha's most trusted multidisciplinary care leader for corners and commoners providing best quality, evidence based and transparent health services by 2030."
Services
We are proud to say that we are the only charitable multispeciality hospital in Western Vidarbha to provide services like Painless Delivery, Advanced Laparoscopy & Endoscopy, Joint Replacement, High-end Critical care support, and Dialysis, etc.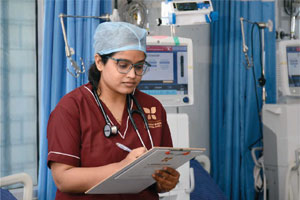 Medicine & Allied Services
Internal Medicine
Cardiology
Neurology & Neuropsychiatry
Gastroenterology & Endoscopy
Nephrology
Respiratory Medicine
Pediatrics & Neonatology
Critical Care & Emergency Medicine
Surgery & Allied Services
General & Gastrointestinal
Neurosurgery
Orthopedics & Trauma Surgery
Urosurgery
Ear, Nose & Throat
Head & Neck Surgery
Dental & Oro-maxillofacial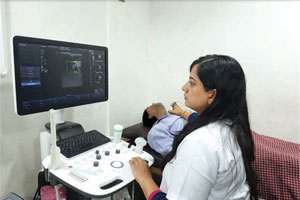 Obstetrics & Gynaecology
Comprehensive Maternity Care
Fertility & Family Planning Clinic
Women Care Clinic
Diagnostics
Infrastructure
As a charitable Multispeciality Hospital, we are committed to deliver the excellence in healthcare to all the strata of the society irrespective of financial barriers and strive to develop a class apart infrastructure & environment that is inclusive & hastlefree.
Casualty & Emergency
15 Beds ICU
10 High End Ventilators (GE Carescope86o,Voitron VT Noccarc)
BIPAP, CPAP
High Flow Oxygen Therapy (HFNC)
Central Air, Oxygen & Suction
High Quality Multipara Moniters (BPL, Schiller)
With Nellcore SPO2, Dual IBP,EtCO2 etc.
Schiller Defibrillators With EXTERNAL Pacing
12 Channel &3 Channel ECG Machines
Syringe Pumps (Fresineus)
Air Bed Facility
Beside Digital X-ray (Allengers)
2D-ECHO
EEG
Ultrasound (Samsung –Sonoace –X7)
Dialysis(Fresenius)
ABG (Radiometer0
Warmer Blanket (Covidien)
DVT Pump (Codex)
C-Arm Compatible Hydraulic OT Table
Shadow less LED 360 Degree Rotating OT Lights
Anesthesia Workstation (BPL-E-Flow-6)
C-Arm Machines
Laparoscopy Unit
Endoscopy Unit
Septic OT
Provision for 4 Machines
Central RO Plant
Stretcher Lift
24x7 Medical Store
Dormitory for patients relatives
Cardiac Ambulance with Transport ventilator
General ward and Special ward
13 Special rooms with air conditioning facility.
20 Bedded general ward with air cooling facility.
Uninterrupted health monitoring system with one-to-one care assistance.
Facilities catered as per patient's diagnosis, age, comfort and other essential factors.