Bold Aspiration Statement
"By 2030 Jankalyan Sewa Sanstha aims to bring a sustainable social transformation through ensuring equal access to cost effective healthcare services across western Vidarbha region by creating centers of excellence in preventive and primary through tertiary healthcare."
Proud Archives
Our hospital archives are proud repositories of our history, celebrating medical milestones, personal stories, and the dedication of our staff. They serve as educational resources, engaging the community and inspiring pride in the accomplishments and contributions of the hospital and its staff.
Mrs. Neha Sherekar
I had been receiving treatment from DHH for the last 6 months for my pregnancy. Doctor informed me that I will go through cesarean surgery and everyone got worried but the doctor's counseling relieved us. Everyone helped me with all possible instructions about care for a newborn, even the cleaning staff lady here helped me with the same. I thank all the hospital staff for the beautiful experience of motherhood.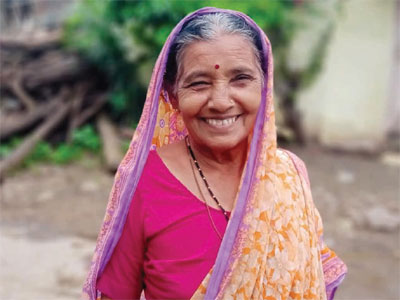 Smt. Pramilabai Jagtap
Healthcare had started to feel like an overhead, life had imposed us with in the old age. But with JSS the comfort of accessible and cost effective healthcare, it seems like a blessing.
Mr. Ashok Gawande
I had a leg injury. I was worried about the overhead of treatment and unavailability of a nearby hospital. But the Samvedana Outreach Program has provided me a big relief. I was treated well here in my own village which saved my time, money, daily wages and traveling hassels. Now I am back to work with full recovery.
It gives me deep sense of pride and belongingness when it comes to Dr. Hedgewar Hospital and it's team of immensely talented Doctors. I firmly believe that every human being should do his bit for making the society a better place. I feel that to give back to the community should be deeply embedded part of our upbringing and culture. I always found this in the vision and the mission of Dr. Hedgewar Hospital. Their passion for serving the community in the most selfless manner is the greatest example of humanitarian virtue. Our family feels blessed that we are able to participate and serve the society at large by being associated with JSS through Bharani Memorial Critical Care Unit. I wish you good luck in all your future endeavours.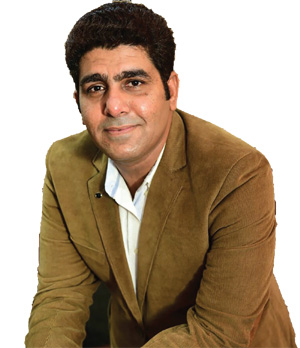 Mr. Narendra Bharani -
Director - Nanda & Dreamz group of companies
I was introduced to members of JSS in 2012 after which I was thoroughly gravitated towards their work and the goodwill they are earning. I always intented to contribute to this noble initiative but with my limits I could only contribute a little. Luckily with god's grace my land dispute got resolved and the amount generated through that transaction helped me donate my share to JSS for this wonderful cause. While donating my only condition was that the organisation should spend use 80% when needed and 20% to be invested as Corpus Fund which ensured that my investments kept multiplying each year and so the goodwill to my account. Even today I propose various palns for organisation to become self sustainable with no pause in seva.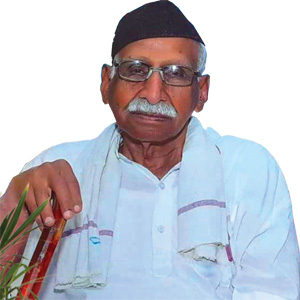 Mr. Vasant Laxman Fadnis
Retired School Principal and Social Worker
Healthcare has been a comfortable experience after my introduction to DHH.. Leaving away from my children, DHH is the only place I trust. Each concerned person here was caring professionally and has a great sense of patient's well-being. The sense of belongingness I felt during my sickness was unparalleled.

Mrs. Sindhutai Bhujal
Saturna, Amravati
I had a comfortable experience here. As patient's husband, to get one stop solution for all needs like Sonography, expert opinion, etc is a relief, cost effectiveness adds to goodness. I am greatful for support recieved from doctors.
Mr. Vinay Sherekar
Patients's relative