Bold Aspiration Statement
Through Samvedana Outreach Program, we will provide access to better healthcare for people across remote areas of Vidarbha by establishing health centers and running mobile medical units, by the end of this decade.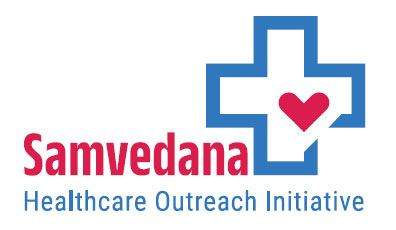 SAMVEDANA - Healthcare Outreach Initiative
At Samvedana, we work towards Improving outreach of healthcare to the nooks and corners of Western Vidarbha under the umbrella of Jankalyan Seva Sanstha to enhance the healthcare status of Urban and Rural underprivileged population along with citizens who find difficulty in accessing the medical system. Our outreach programs are spreading to remote rural and urban pockets under different names. So to maintain a singular identity among all, we clubbed all our outreach programs under Samvedana - Healthcare Outreach Initiative. Samvedana's new logo represents the Doctor with a Heart to understand and empathize with healthcare problems of all.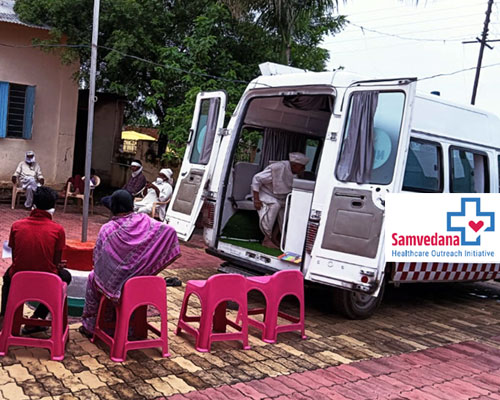 Milestones
---
2013 - Urban Hospital Subcentre
2014 - Peripheral Rural Helath Camps
2016 - Weekly OPD & Rural Mobile Dispensaries in 4 Villages
2019 - Samvedana coverage expands to 10 villages
2020 - Rural Hospital Subcentre, Timtala
2021 - Urban Mobile Dispensary at 3 locations
2021-22 - Home based healthcare support for bedridden patients
---